buy online now...
Create a stunning focal point in your choosen room with one of our cool gallery frames more...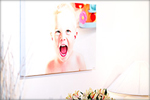 Canvas kubes are the ultimate modern style statement for contemporary living more...
Lifestyle books are a great way to transform your images into a collective work of art ! more...